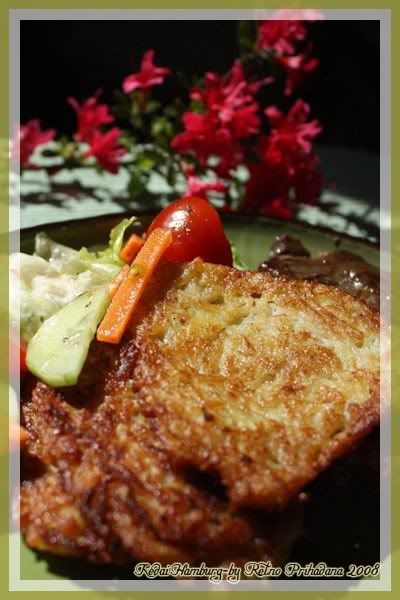 ingredients:
1/2 kg potatoes, peeled and shredded
5 tbsp self raising flour
1 egg, beaten
2 cloves garlic, crushed
1 onion, grated
salt and white ground pepper
cooking oil for frying
directions

:
squeeze out the water of grated potatoes with your hands and put it on
a clean towel to squeeze out the remaining water. In a large bowl, combine together potato, the onion, egg and mix well. Add the flour, salt and pepper. Stir to blend. Heat cooking oil in a large frying pan. Spoon the potato mixture and cook until golden and crisp, turning once. Serve with beefsteak or fish and salad.