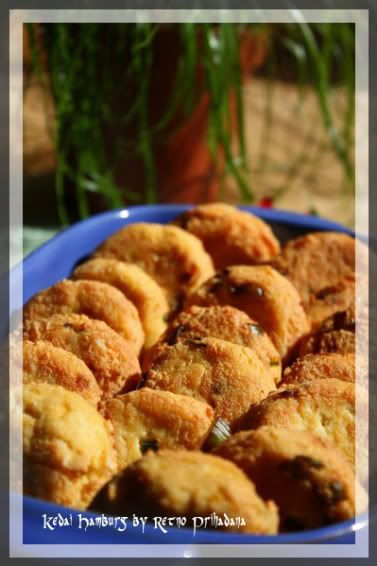 I posted the recipe in Bahasa Indonesia
here
.
Ingredients:
1 (400 g) Natur Tofu, crushed
2 cloves garlic, crushed
1 egg, lighly beaten
1 spring onion, finely sliced
1/3 tsp ground white pepper
salt to taste
cooking oil for frying
directions
: combine all ingredients into a bowl. Use two tablespoons to form mixture. Fry the mixture spoon by spoon.